Neil Young says Hyde Park show will proceed without Barclaycard as sponsor
|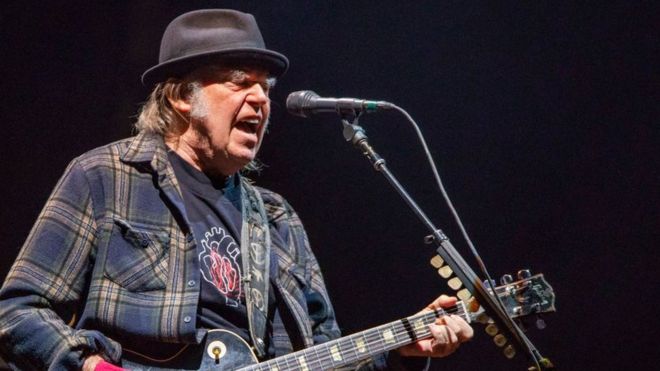 Neil Young says he'll go ahead with a show in London's Hyde Park next year after claiming the sponsor, Barclaycard, had pulled out.
The star had previously criticised the BST festival for choosing a "fossil fuel funding entity" as a sponsor.
"That doesn't work for me," he said in a subsequently-deleted website post.
"I believe in science. I worry about the climate crisis and am deeply concerned about its massive global ramifications."
Although he stopped short of cancelling the shows, he said "one option" would be to replace the sponsor.
On Tuesday, he appeared to claim victory in a separate post, saying: "NYA is happy to announce that the Hyde park show will proceed without Barclays as a sponsor".
"We are overjoyed, so happy to be playing the show!"
Barclaycard told the BBC it would not comment on the situation. A statement from the festival is expected later, but organisers confirmed Young's show, which he is co-headlining with Bob Dylan, would go ahead as planned.
Other Hyde Park gigs, including dates by Robbie Williams and Florence + The Machine, will not be affected